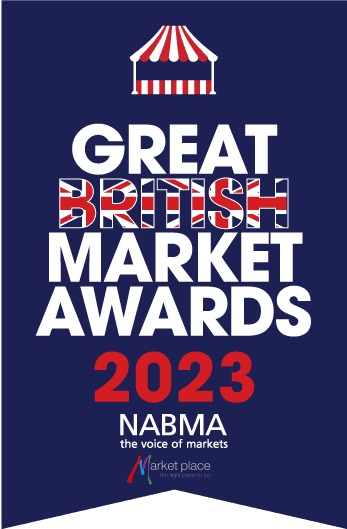 Entries are now open for the Great British Market Awards 2023!
We are looking for nominations for the best of British Markets. Join with us and help promote and celebrate the excellent markets that can be found in our cities, towns and local communities. The categories are below.
Closing date for entries is 19th December, 2022.
This competition is the biggest in the markets industry and NABMA is indebted to the generous sponsorship of Market Place Europe, the UK's leading operator of Continental and Special event markets and one of the country's leading all round market consultancies. Visit their website here 
Winners will be announced at our One Day Conference in January 2022.
Complete the form below or download the application form here.